Superstar and Bollywood diva died last week in a Dubai hotel on her nephew Mohit Marwah's wedding ceremony. Fans of the actress are still in shock of her death who left them in sorrow. Actress family is inconsolable and all of Bollywood's stars from Sonam Kapoor to Hema Malini mourns her death.
Bollywood industry suffered a great loss due to Sridevi's sudden demise
All of the new and old Bollywood actors paid their tribute to the legendary actress. According to Indian Express reports actress will be cremated with state honours with a gun salute and her body will be covered with India's national flag.
Hema Malini: A beautiful girl, a wonderful actress, a lovely human being – Sridevi -has so suddenly been snatched from our midst. What is most needed now is compassion for her 2 young girls deprived of their mother and for her grieving husband. Sridevi's sudden passing away has left me in deep shock. Can't imagine how such a bubbly person, a wonderful actor, is no more.She has left a void in the industry that cannot be filled. Boney is a good friend & I've seen their daughters grow up. My prayers are with the family
amir khan: I am deeply disturbed and saddened by the untimely and tragic passing away of Sirideviji. I have always been a huge fan of her work. Equally I have always been an admirer of the grace and dignity with which she conducted herself. My heartfelt condolences to everyone in the family. I join all the millions of her fans in mourning her demise. Ma'am, we will always remember you with love and respect.
Shah Rukh Khan: How can one not just feel love & beauty & be grateful for a life that became a part of yours in some small way by making it prettier….isn't it just easier to feel love & give towards that life, even in death…the comfort of appreciation and gratitude.
Rohit Roy: Don't know how her immediate family must be dealing with this loss.. my heart goes out to those little girls and Boney saab. Srideviji RIP.
Vivek Anand Oberoi: As we saw her lying in the casket, felt such a strong sense of loss… That magical smile, those eyes that could express a million emotions… closed forever… an icon is lost… A legend lives on!
Anupam Kher: The only way to get over a death is by seeing it as a life completed, instead of a life interrupted. Goodbye Sridevi.
Bollywood actors visit to Anil Kapoor house
Shah Rukh Khan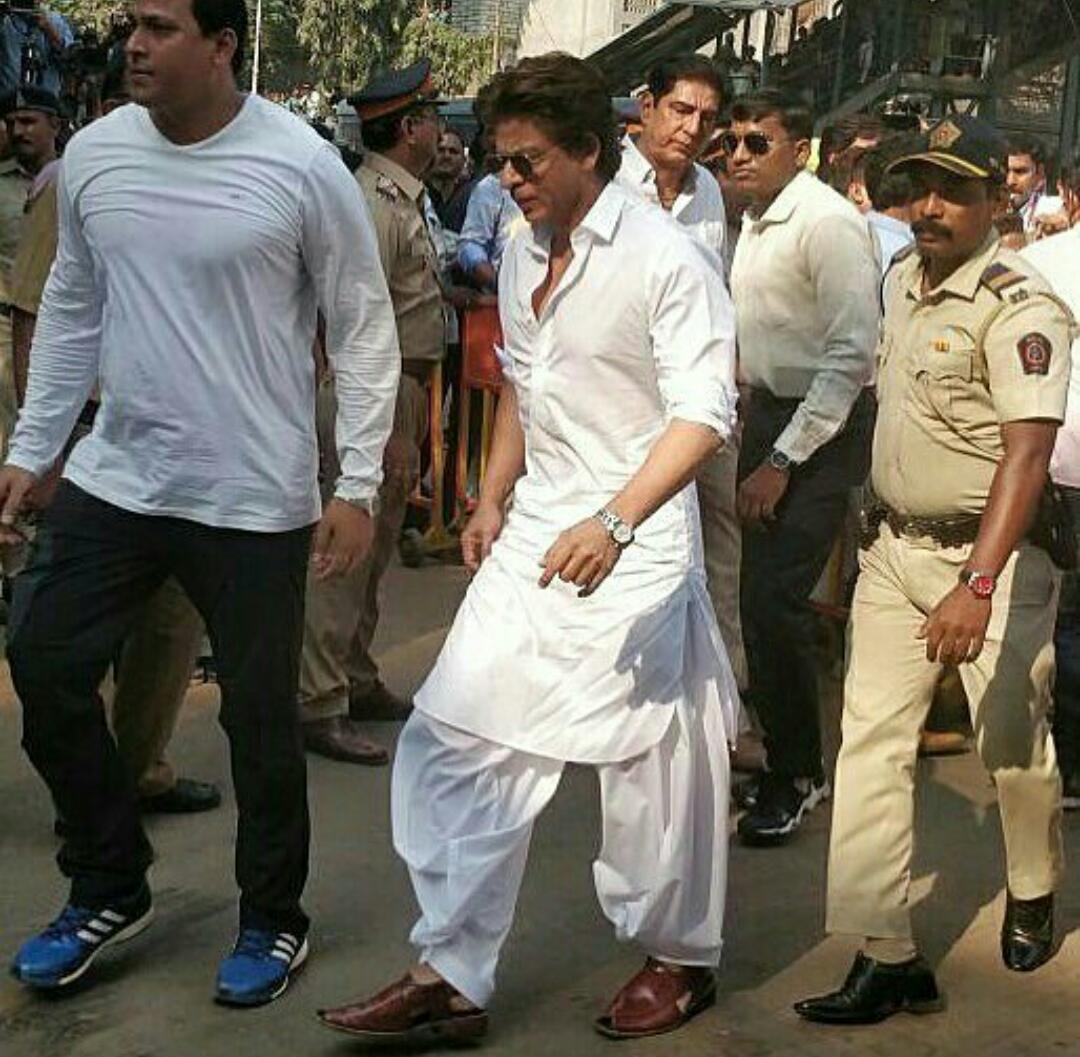 Rekha and Manish Malhotra
Hema Malini and her daughter Esha Deol
Kajol and Ajay Devgn
Katrina Kaif
Shahid Kapoor and Mira Rajput
Malaika Arora, John Abraham and Vivek 
Jaya Bachchan and Aishwarya Rai Bachchan
Sonam Kapoor and Anand Ahuja
Deepika Padukone